Our Team
Over the years we have put together the following team of excellent bid writers and procurement experts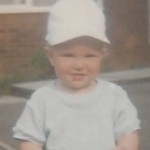 Dewi Hughes
Managing Director
Dewi is a CIPD qualified trainer, APMP qualified bid writer and MD of Silverlock. Prior to setting up Silverlock, he spent 21 years working for the Government which included 12 years appraising bids for government funding, 4 years writing for over 50 government ministers, and 4 years managing large European funded projects. He is married to Liz, has 3 sons, and enjoys cooking, singing and playing the guitar.
Beth Moran
Lead Bid Writer
Beth initially worked as a biochemist, then spent several years in adult education before starting out as an author, and joining Silverlock as a bid writer. Beth's first novel, called entitled "Making Marion", won the top General Fiction award at the international INDEFAB book awards. Beth is also a conference speaker and regular contributor to BBC Radio Nottingham's "Pause for Thought". She is married with three children.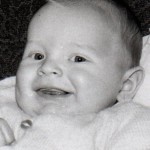 Mark Lloyd
Lead Procurement Consultant
Mark is a CIPS qualified procurement professional with 7 years experience in the food industry and 14 years in the wider public sector with roles in the NHS, Police and local government. Mark has extensive knowledge of preparing tenders, appraising bids and liaising with stakeholders to provide advice and assess need. In his spare time Mark is the co-host of the Nottingham Psalm Drummers group, and enjoys cycling and hill walking.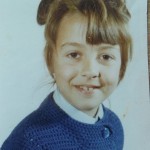 Lesley Coombes
Procurement Consultant
Lesley Coombes is a Level 6 MCIPS qualified procurement professional with 16 years procurement experience within local government, central government, the NHS and the charity sector. Prior to this, Lesley spent 17 years working in the sales and marketing roles (up to director level) within the private sector. Lesley has extensive experience of EU and public sector procurement regulations, collaborative procurement, preparing and evaluating tenders, procurement strategy and implementation. In her spare time Lesley volunteers for the MS society and enjoys walking with her four legged chums.
Nicola Robbins
Bid Writer
Nicola is a media relations professional who has operated as a senior press officer in both public and private sector organisation. Whilst at the Home Office, Nicola regularly advised the Home Secretary, and other government ministers, on media handling for government policy and breaking news stories. Nicola is also Chair of Governors at her local village school, is married with three young children and in her spare time enjoys open water swimming.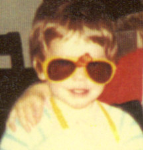 Rachel Crookston
Lead voluntary sector Bid Writer
Rachel brings considerable public sector experience. She has worked in a range of government posts handling policy in the areas of Neighbourhood Renewal, education, children & young people, and transport. Her current role involves bid-writing, fund-raising, looking after two children, a rabbit and an allotment. Rachel has a degree in English and Theology.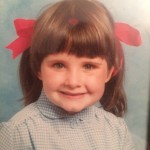 Jo Cox-Brown
Tender Writing Consultant
Jo has worked in Marketing for blue chip companies such as Microsoft, Unilever and Mars and has over 17 years' experience in creative writing to engage a variety of audiences and has extensive knowledge of reviewing tenders from prospective suppliers. For the last 8 years Joanne has been the Chief Executive of a Charity and social enterprise where she secured tenders and grants from major donors' worth over £5 million. Outside of work Jo is passionate about horses, photography, travel and cake.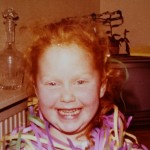 As a communications specialist, Sue has worked in the engineering, retail, charity and public sectors. A previous winner of the CiB's* Internal Communicator of the Year and a Fellow of the Institute of Internal Communications, Sue has 20 plus years of marketing and communications experience. Clients have included Rolls-Royce and Boots UK. Her spare time is spent enjoying her five year old son and remembering to clean out the fish.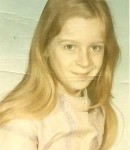 Maggie spent over 15 years in IT systems development & project management at Experian in Nottingham. She is married with 3 teenage children, and enjoys travelling to new places.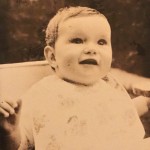 Jane has 25 years' experience in writing copy and generating publicity for Central and Local Government, commercial companies and charities. Her words have been published in national newspapers, trade magazines, local and social media channels. Her clients have included the Cabinet Office, Foreign & Commonwealth Office, Highways Agency, four train companies, PR Principles and Nottinghamshire County Council. In her spare time she is a keen amateur artist, Nordic Noir fan, charity volunteer and cat lover.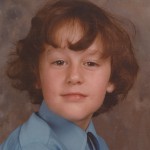 Andrew Shea
Tender Writing Consultant
Andrew brings considerable experience in business process improvement, project management, IT development, and product/service development. He has worked in a range of public, private and voluntary sector organisations, including 17 years in local government. Whilst working at Nottinghamshire County Council, Andrew managed many corporate level programmes and projects, including a 2-year project to develop NCC's procurement system and processes. Andrew enjoys playing several instruments and drawing. He has recently done a tandem skydive and can't wait to do it again!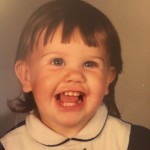 Hannah has worked in a range of different private and not-for-profit organisations, including HR manager at one of the largest churches in London. Her roles have included HR, operations and project management. She now lives in Pembrokeshire with her husband Calum, and enjoys exploring the beautiful Welsh coastline and reading good books.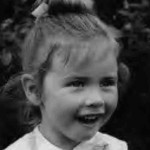 Kay is a public sector housing professional and member of the Chartered Institute of Housing. She has worked in public sector housing for over 20 years where she managed housing services for local authorities and a large Housing Association. Kay enjoys singing and is Chair of a Nottingham based charity that works with vulnerable women.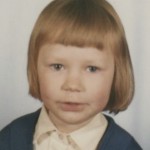 Clare has more than 20 years experience working in a range of public sector communications posts - much of it writing for government ministers. She is also a former journalist, press-officer, award-winning blogger and author.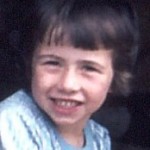 Katie has worked as a project manager and bid manager in the public, private and voluntary sectors. She has experience of working on multi-million pound bids in the IT services industry and more recently on a successful voluntary sector bid for a £2.5m social care contract. Katie is also an experienced fundraiser and an elected member of the Institute of Fundraising East Midlands committee. Katie writes a blog "RunYoung50" about women runners over fifty.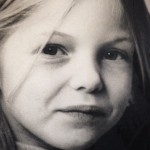 Fiona studied Law with German at LSE and has worked in Education (as a Deputy Principal of an English Language School), in a Management Consultancy (Project Manager for Business Continuity/Disaster Recovery) and in private Business (as a business owner specialising in Ad Sales & Marketing, Print and Digital). Excellent writing has been a key requirement of every role. Fiona enjoys running, cycling, sailing and relaxing with her husband and two sons.