Silverlock has a great team of business mentors that bring expertise in a range of areas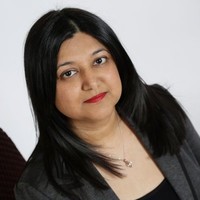 Areas of Expertise
Marketing Strategy
Digital Marketing
Social Media
Search Engine Optimisation
Content Creation
Email campaigns
Websites and Copywriting
Business Event Management
Businesses, NHS, Charities, Local Authorities
Experience
8 years' experience working as a marketing consultant for business owners, charities, NHS organisations and Local Authorities.
5 years' experience delivering business mentoring in the NHS, professional sector, creative industry and construction.
22 years' experience working in the NHS in business strategy, operational management, primary care contracting and service development.
Marketing Strategy: Creating marketing plans aligned with business strategy. Expertise in traditional and digital marketing incorporating PR, SEO, Campaign Management and content marketing.
Experienced in boosting the online presence of organisations and helping them to increase engagement with their target market.
Can advise on recruitment and training of marketing teams to ensure they have the skills and confidence to create innovative marketing campaigns that get results.
Expert at organising business networking events that promote organisation brand and build relationships.
If you would like to speak to know more about our mentoring service, please get in touch online, or call 0115 9266 477.